History
---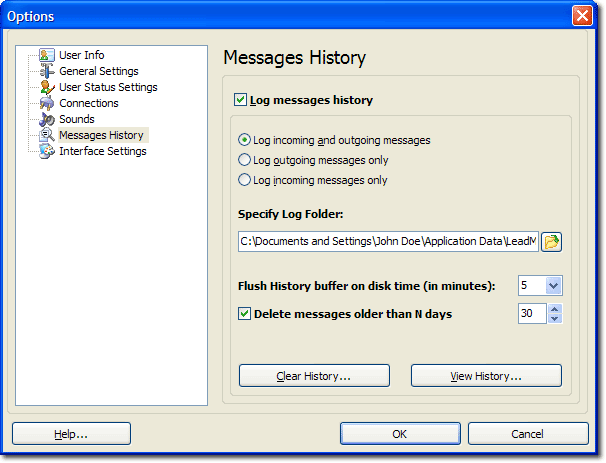 Details
Log messages history. This option enables/disables the messages logging. In addition, you can select the type of messages for logging.


Specify Log Folder. Click this icon to select the Log folder.


Flush History buffer on disk time (in minutes). Set a time period after which the Messages History will be saved.


Delete messages older than N days. The Messages History will only contain messages for the last N days.


Clear History. Click this button if you want to clear the messages history.


View history. Click this button to open the 'Messages History' window.