Receiving file
---
How do I receive file(s)?
When a remote user sends you files, the file receiving window appears.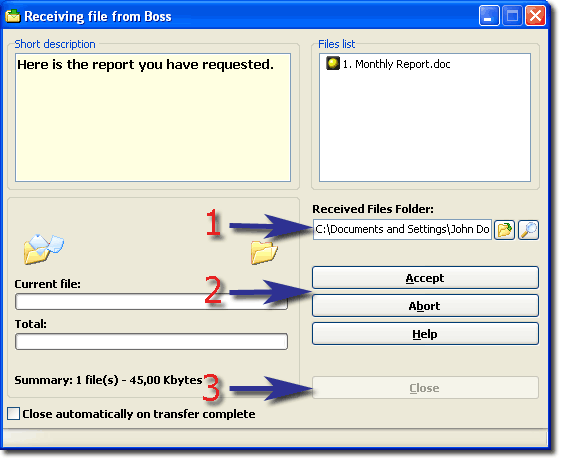 You can see the file transfer description, if remote user supplied it. The file list window shows the number of files and the files names the remote user intends to send you.
Follow these 3 simple steps:
1. Select the folder where received files will be saved. We recommend using the default folder.
2. If you wish to accept a file transfer, press the 'Accept' button. To decline the transfer, click the 'Abort' button.
3. Close the 'File Transfer' window. It can be closed automatically after the transfer is complete if you check the 'Close automatically on transfer complete' box.
File state flags description